Here're the arrival procedures when you arrive HK:
1. Immigration
You'll proceed to Immigration Hall after landing, please prepare the following documents with you:
A valid passport
Completed arrival card (your airline will provide to you, or you can get it from the Immigration Hall)
2. Baggage reclaim
Once you finish immigration check, you can proceed to the Baggage Reclaim Hall to get your bags & luggage.
3. Customs & Excise
If you have nothing to declare, use the green channel. Otherwise, please use the red channel. Please click here for declaration guidelines.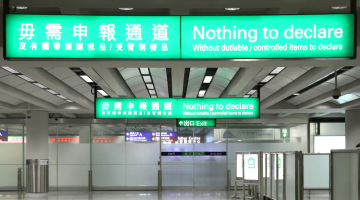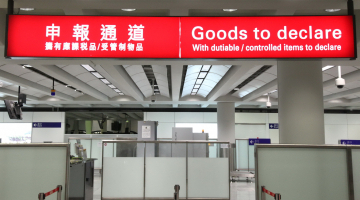 4. Meet and Greet
Finally you'll finish all the procedures and arrive HK arrival hall to meet your family & friends or tour guide! There're many food outlets and shops in the Hong Kong Airport, if you're not hurry please stroll a while to take a break and have some foods & drink first. Let's start your journey in Hong Kong!