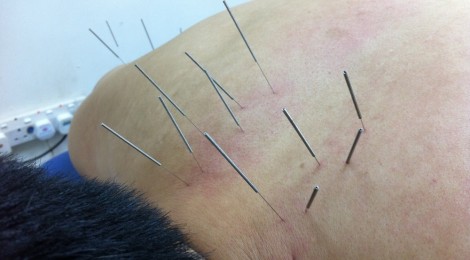 Acupuncture is an old Chinese therapy which helps to stimulate your acupuncture points to heal various illness. Together with Chinese bone-setting, it's a great match to heal back pain effectively.
Different Pain Treatment Approach
If you have back pain, neck pain or shoulder pain, your spine may have some problem and need bone-setting to make the bone to restore to its original position. Traditionally the Western treatment  will need X-ray and physical therapy to heal it, or even may need to do surgery as the treatment. However, in Chinese therapy we have different concept than the Western medication, we could use acupuncture  and bone-setting technique to heal the pain quickly and effectively.
If you have chronic back pain, you're most welcome to try the Chinese therapy to see the effect.Hong Konghas experienced Chinese medicine practitioners of general practice, acupuncture and bone-setting to heal chronic back, neck or should pain.
Neck and Shoulder Pain Case
Let's see the case of my husband with serious neck and shoulder pain. He works in office and needs to sit in front of 3 monitors to take care of his work. With improper way of sitting gesture and long hours of work, a section of his neck bone shifts from its original position and presses his muscle and nerves so that he feels serious neck and shoulder pain. He couldn't sleep well at night and affect his working performance. We then went to see an experienced Chinese doctor which famous in acupuncture and bone-setting to treat his pain.
Steps of Acupuncture & Bone-Setting Treatment
The first phase of treatment is to tell the doctor which parts you have problem, he'll then examine it and starts to do the acupuncture to release the tense muscle and necessary acupuncture points. After that bone-setting will be followed to restore the bone to its original position. Further acupuncture may be needed depends on situations. Finally will paste a Chinese medicated skin patch on the treatment position.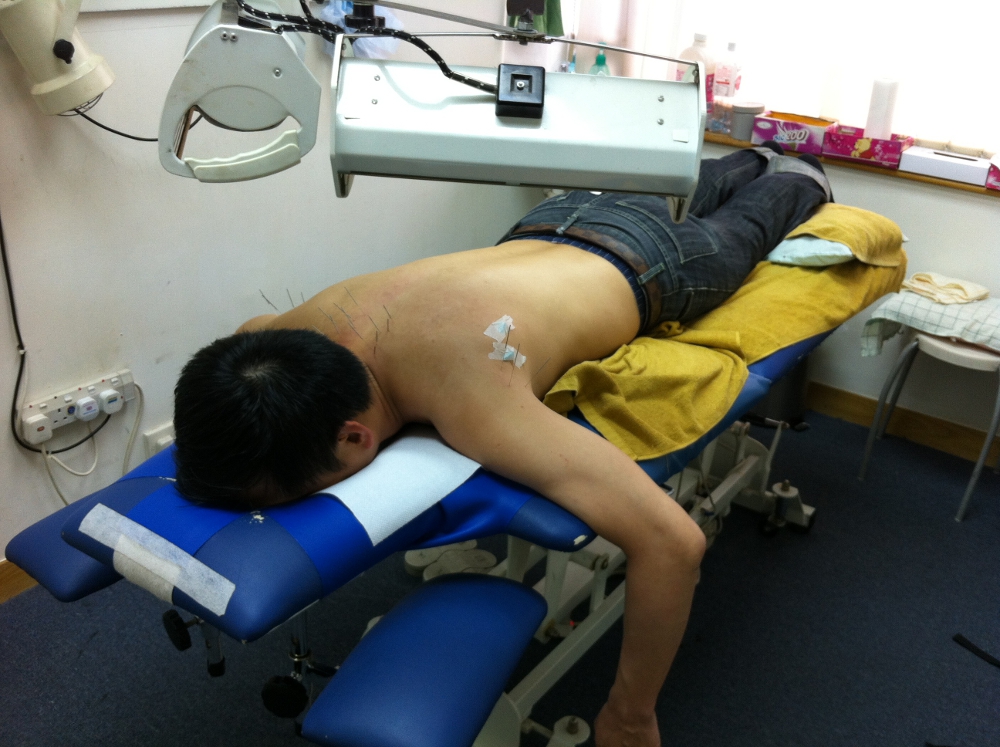 The tiny pins that acupuncture use are disposal one-off pins so you do not need to worry about hygiene matter. For my husband's case, 3 times treatment is enough for him to heal his pain, each time around 30-45mins. He used his lunch time to see the doctor and then continue to work. It's safe and effective without oral medication or surgery which is good for health.
If you come to Hong Kong, I highly recommend you to try acupuncture and bone-setting practitioner to heal your chronic pain.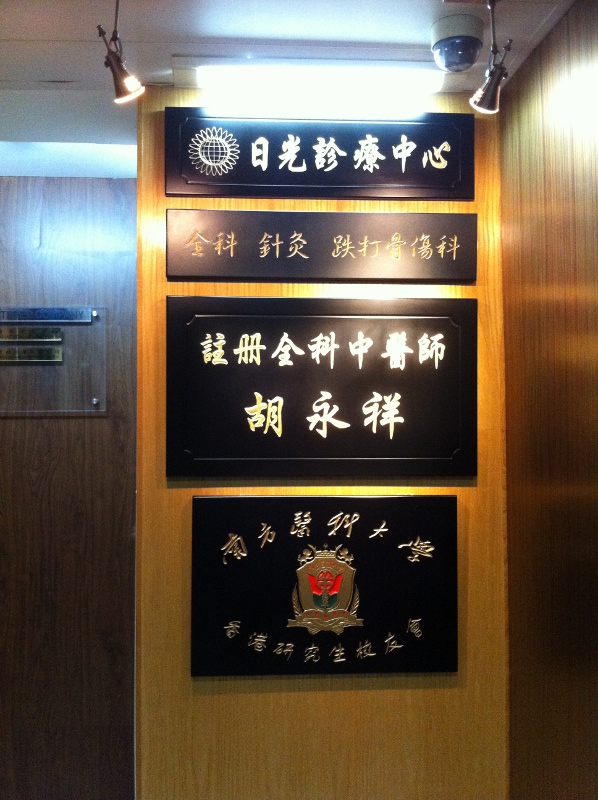 Acupuncture and Bone-setting Practitioner Details:
Clinic: Sun Shine Chinese Medical Centre (日光診療中心)
Doctor: Dr. Wu Wing Cheung
Tel: +852 2573 8805
Address: Room 1205, Eastern Commercial Centre, 395-399 Hennessy Road, CausewayBay, Hong Kong.
Fee: Around HK$600/time