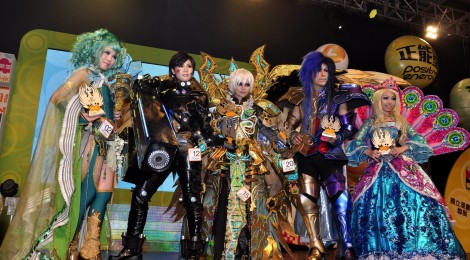 The 14th Ani-Com & Games Hong Kong (ACGHK) 2012 will be held from 27-31 July 2012 in Hong Kong! Every year this show is the most popular anime expo in town to attract many anime fans from all over the world. ACGHK is well known for its limited edition collectibles, variety selection of selection animation, comics, toys & games. You'll see lots of participants dress in Cosplay! With great competitions and activities, ACGHK becomes the greatest summer expo in town for the young generation. If you dress up in Cosplay to join the expo, you may be entered the show free of charge!

Date: 27 – 31 July 2012
Venue: Hall 1, Hong Kong Convention & Exhibition Centre
Time:
10am – 9pm (27 – 30 July 2012)
10am – 8pm (31 July 2012)
Fee: HK$30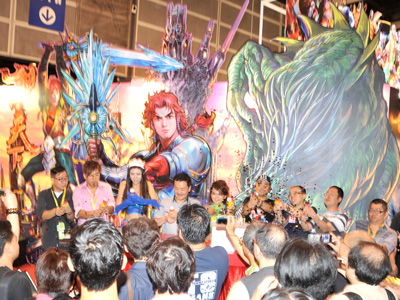 Range of Exhibitions:
Animation and related products

E.g. Animation International, TOEI Animation, MediaLink, Asia Video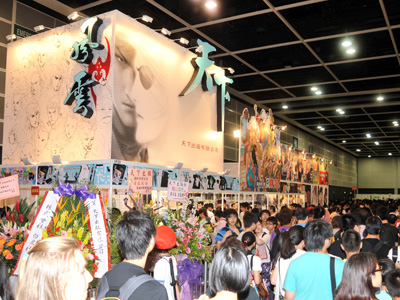 Comics and related products

E.g. Jade Dynasty, Jonesky, Rightman, CultureCom, Kadokawa International

Games (online, computer, TV)

E.g. X-Box, Wii, GameOne, U1, Gamania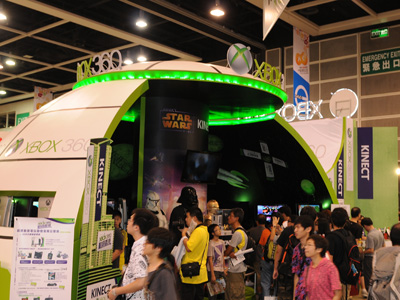 Toys

E.g. Gundam, Bandai, LEGO, Hasbro, Toy"R"Us, Toys Station

Figures & Models

E.g. How2work, Winson Classic Creation, Hot Toys, Universal Models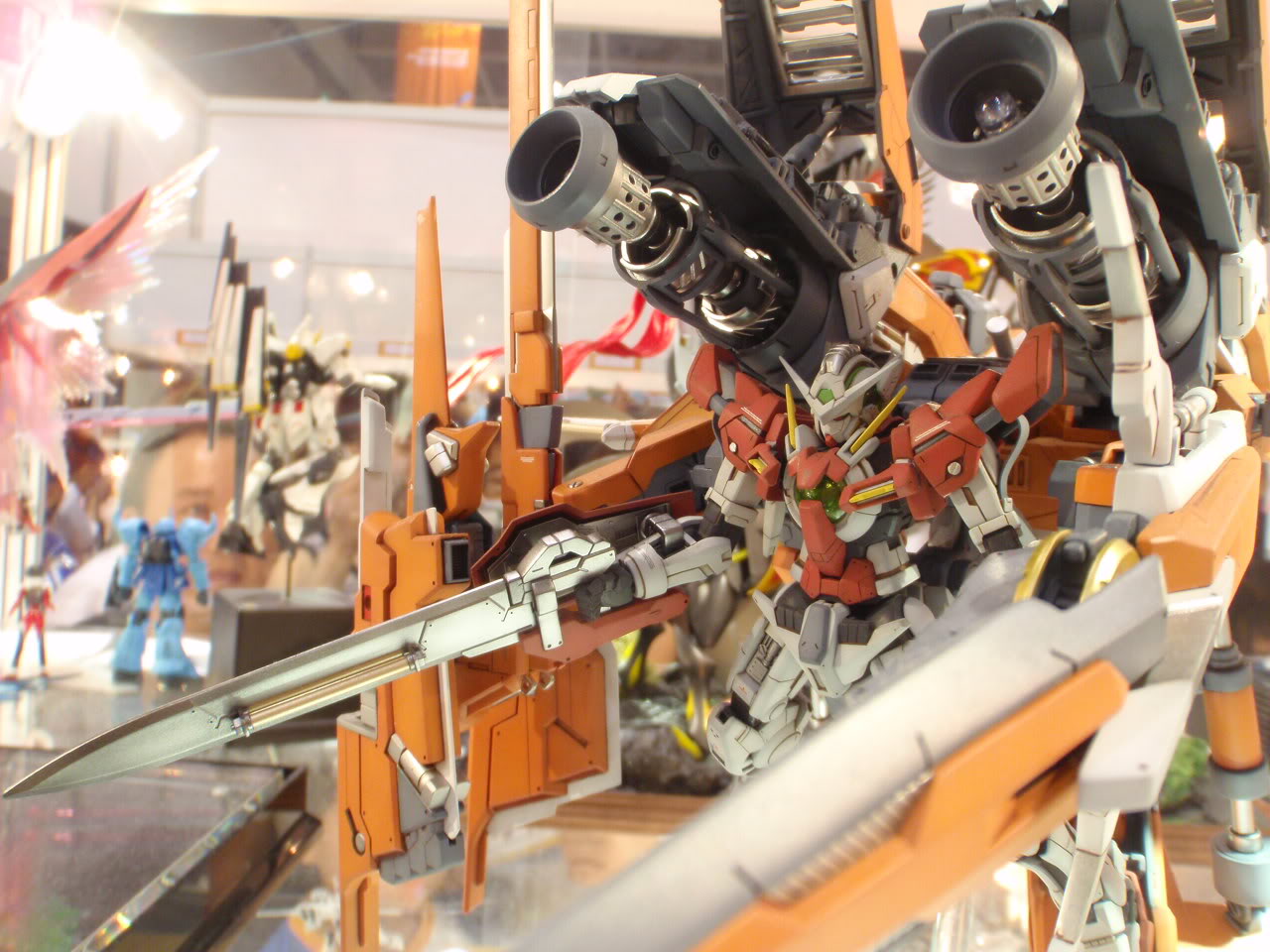 Activities highlights for 2012 ACGHK: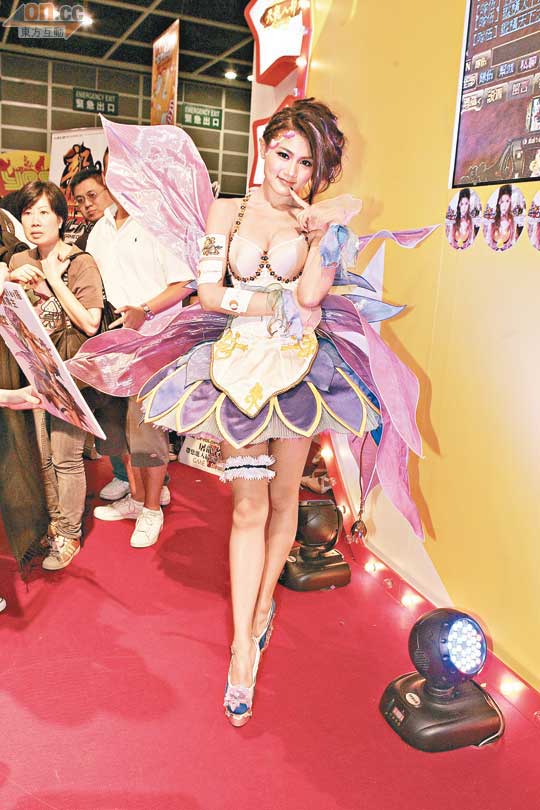 Hong Kong Dance Power Competition
Original Creative Comic New Star Competition
International Comic Master's Autographs
Heartbeat Music Carnival

27 July 2012  Fudanjuku (風男塾)
28 July 2012 Tamaki Nami (玉置成實)
30 July 2012 Kawano Marina (河野萬里奈) & PIKO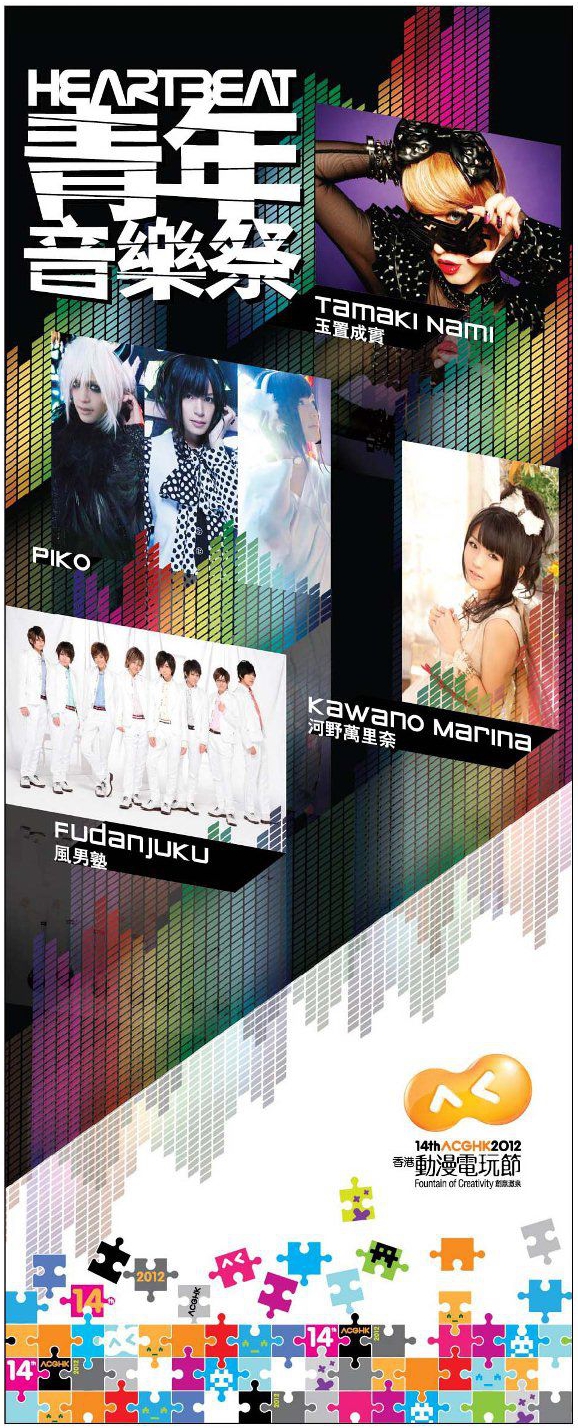 Cosplay Carnival – Featuring Cosplayers from Mainland China,  Hong Kong, Taiwan, Japanese
Independent Comic Artists' Exhibition
Hong Kong GUNDAM Model Kit Competition & Exhibition (Organized by ACGHK & BANDI, supported by Media Works Inc.)
Fun Fun Show (Organized by ACGHK & Animation International)
Maid BookStore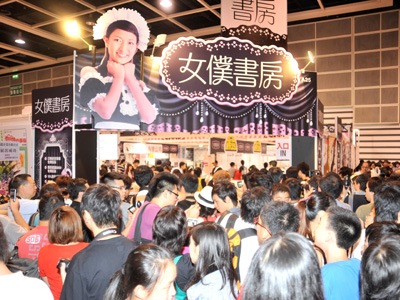 DOUJINSHI Mini Stalls
Variety of stage events
Come and join the ACGHK 2012 in Hong Kong!