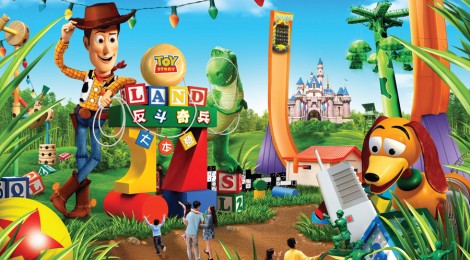 Toy Story Land is the newest themed area which opened on Nov 2011. Toy Story Land is exclusive to Hong Kong within Asia. It is designed like the over-sized world of Andy's backyard and you feel like you're being shrunk to the size of a toy to play with your favorite Toy Story friends.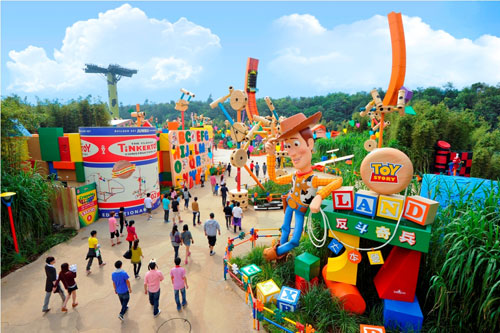 See how small visitors are when compared to Woody and the grass! You're truly in Andy's backyard! Come and play with your beloved Toy Story characters.
There're 6 attractions in Toy Story Land.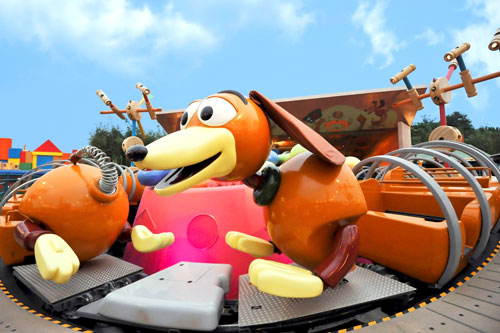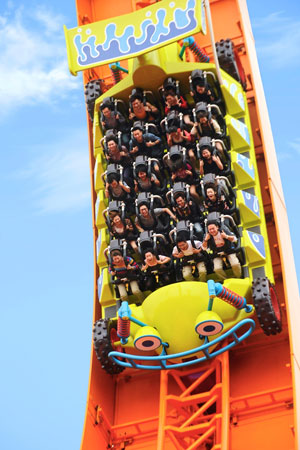 Toy Solider Parachute Drop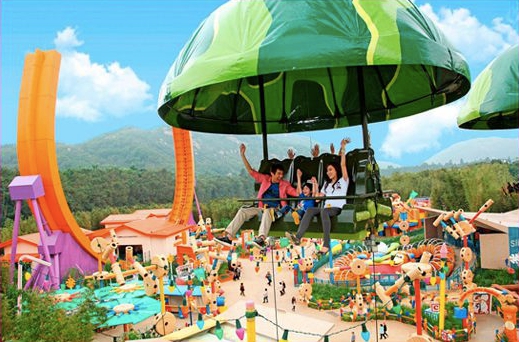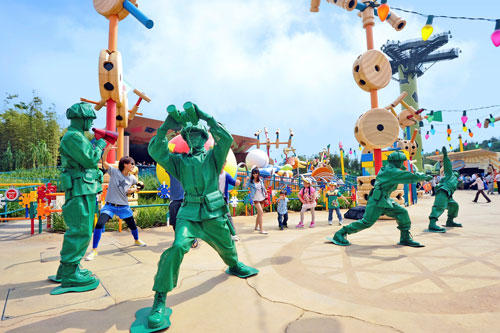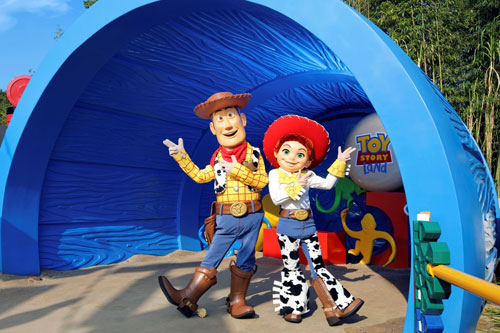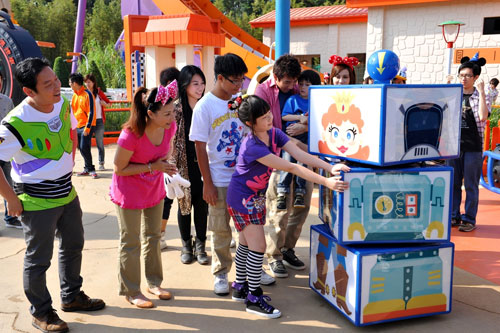 Here's an introduction video of Toy Story Land.
Toy Story Land Snap Shot
Grizzly Gulch is the second themed area under the expansion project, which will be completed within 2012. Mystic Point will be followed to be opened in 2013.
Introduction of the expansion project!