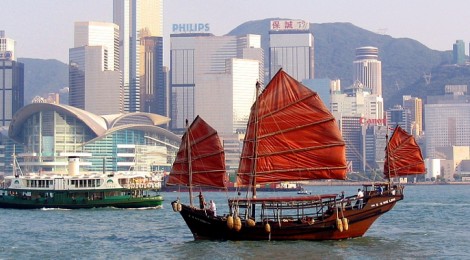 Oh! Here comes Duk Ling again!
We're excited to see the Duk Ling every time when it sails across the Victoria Harbour. Duk Ling is the icon of Hong Kong. We love Duk Ling for it represents HK's old history as a fishing village, and it's the LAST authentic Chinese junk that still exists in Hong Kong!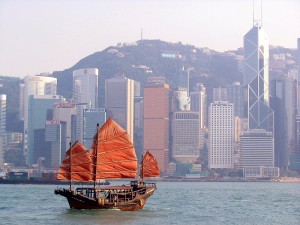 Hong Kong was a collection of fishing villages when Britain claimed Hong Kong in 1842 following the First Opium War with China. Fishing junks were common in the area in those days. Duk Ling is the precious junk that is classified as an authentic Hong Kong-designed Chinese sailing commercial vessel by the HK Marine Department.
Duk Ling means "Clever Duck" in Chinese. Duk Ling is always featured in television and films, which includes the Jules Verne classic "Around the World in 80 Days " and James Clavell's "Taipan". It is a unique experience to sail across the Victoria Harbour to view the modern skyline of Hong Kong while sitting on an old authentic Chinese junk.
Built in Macau 150 years ago, it was a typical junk originally owned by the Chinese fisherman. She was bought in 1985 by the Frenchman Pierric Couderc and took almost 3 years with cost HK2.5 million to restore and upgrade to commercial vessel. Duk Ling now is owned by the China Pub Company plc and provides sailing service for private, corporate and commercial hire.
If you are visiting Hong Kong for honeymoon trip, you can even hire Duk Ling for HK$9,000 to take your unique wedding photos! Duk Ling is opened to book for private use, so birthday parties, proposal or honeymoon use are all welcome.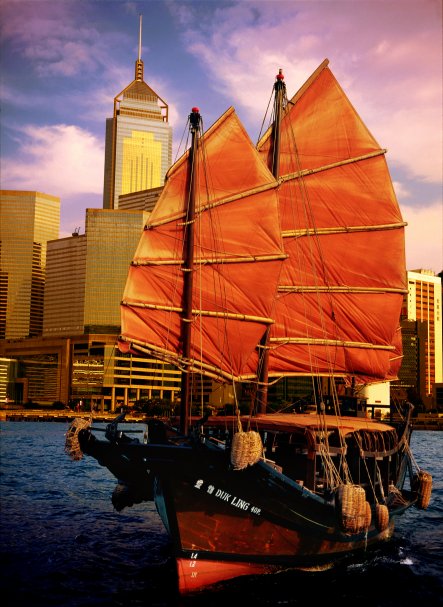 Duk Ling is the icon of Hong Kong. It is a rare opportunity and an unforgettable memory to board the Duk Ling to enjoy the scenic harbor view. Duk Ling regular ride can be booked through the Hong Kong Tourism Board Victor Center in Tsim Sha Tsui. For Duk Ling ride is very popular, it is advised to book at least 1 week in advance.
There are two piers to depart from for Duk Ling Ride:
Kowloon: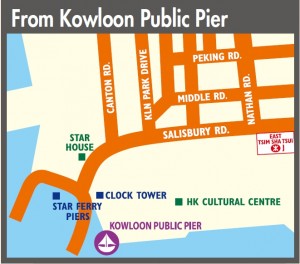 – Location: Kowloon Public Pier, Tsim Sha Tsui, Kowloon (arriving at Hong Kong Island)
– How to go: MTR East Tsim Sha Tsui Station, Exit J, walk for 10 minutes. Kowloon Public Pier is to the left of the Star Ferry Piers.
– Time: Departs at 2pm and 4pm (Thursday), 10am and noon (Saturday)
Hong Kong Island: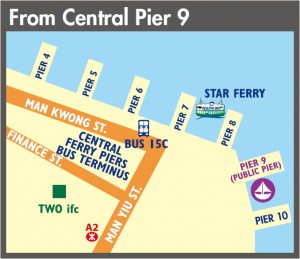 – Location: Central Pier 9 (Public Pier) (arriving at Kowloon)
– How to go: MTR Hong Kong Station, Exit A2, walk along the covered walkway in Man Yiu Street towards harbour front for 10 minutes.
– Time: Departs at 3pm and 5pm (Thursday), 11am and 1pm (Saturday)
Booking venue:
– HKTB Visitor Centre in Tsim Sha Tsui
– Address: Star Ferry Concourse, Tsim Sha Tsui
– Opening hour: 8am – 8pm daily
– HKTB Visitor Hotline +852 2508 1234
Tour fee: HK$100 per person (no small change or foreign currency will be accepted)
Ride duration: About one hour
Capacity: 30 people per ride
Notes
• Visitors are required to show their passports and register in advance in person at Visitor Centre.
• Full refund for booking cancellation 2 days or more prior to departure. No refund for cancellation 1 day before or on the day of departure, except in the event of tour cancellation due to bad weather.
• The ride may be rough. Visitors are advised to take necessary precautions as appropriate.
• For visitors aged 3 to 75 only.
Duk Ling Private Booking: Phone: (852) 2573-5282
E-mail: charter@dukling.com.hk
Website: http://www.dukling.com.hk